I've had to change directions on doing the 440-T4 trans swap.
Since I bought my 84 Buick Skylark T-Type last fall... and it has the same 3.33 T125-C trans as the RS Vert ( and the dreaded 3500 RPMs at 70mph!!)... I have decided to put the 440-T4 into the T-Type and the Beretta 5-speed I still have in to the RS. (I had planned on it going into my 81 X-11)
I had the 440-T4 in the 85 X-11 prior to the SC3800/4T65E-HD swap, so I have ALL the pcs required for the swap...mounts, cables, and axles setting in my garage. So that is a simple plug & play swap... no changes required to wiring harness...and has the mechanical speedo. Just need to get the 440-T4 rebuilt...(actually just got stuff set up to start on it!!)
The 5-speed from the Beretta GT I used to have is also a plug and play swap in to the RS.... mostly... a few wiring changes... add the clutch pedal (still have full assembly form Beretta (Shifter, cables, pedal, mounts, hose and slave cylinder) just need to get new axles as I used parts from the Beretta axles on the 85 X-11 trans swap.
The ONE big item I still need to find is the Center Console Cover with the Manual Trans Shifter Boot.
Does anyone have a spare that they would be willing to sell me?? Must be in good shape as this is a Show car.... and from a Convertible... the 2-door hardtop has the window switch on it and I cant use that.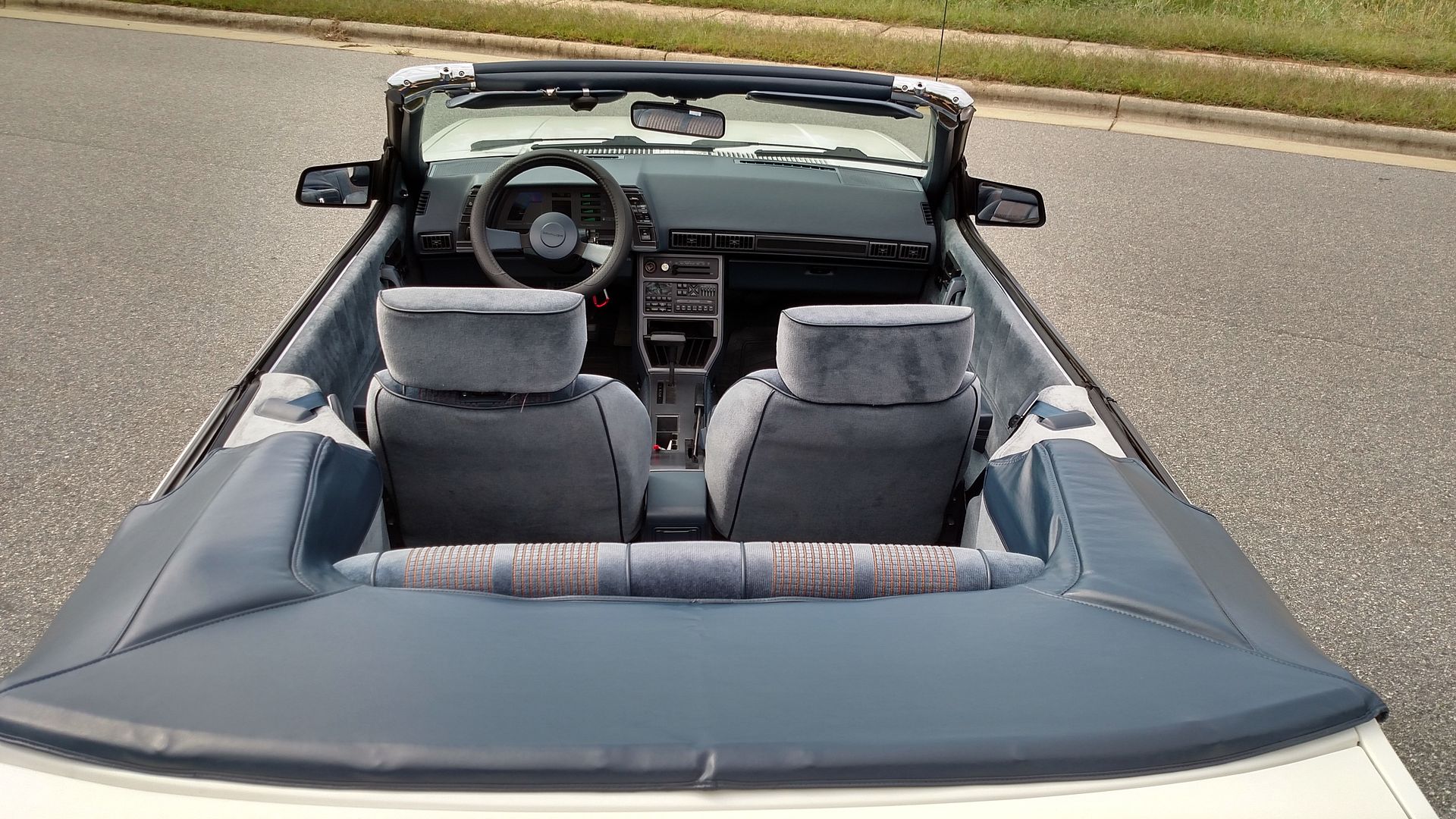 Please include shipping to 27284.
I want to take this car to the GM Nationals at Carlisle, PA this June... and I need the trans swap completed by then. Any help in finding one will be GREATLY appreciated.
Thanks ALL!!!
87 RS Convertible - 2.8V6 - 3-Speed Auto, Digital Dash - Complete LED / HID Conversion - Alarm/Keyless Entry