Where would i be able to find a high stall torque converter? im sure thats what its called. i already have the B&M shift plus and i want to know what else i can put into my tranny other than that and mounts. if you can please list a few websites.
One of the few, one of the proud, one of the Jersey J's. 6-14-04. Click sig for Cardomain.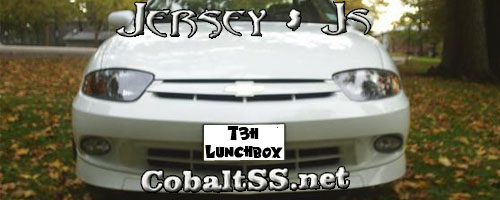 Where did you find mounts for the auto? I've only seen mounts for the 5sp at CarCustoms. I too am looking for new tranny mounts.
Have any links to upgrading a 40T40E, i had purepreformance.com or somthing like that but its not working i would like to get a better tranny pump for my car, or anything to help my transmisson last longer, shift faster, run cooler etc. but i am not a big fan of custom making stuff so if there are any actually part links/numbers that would be great.
On the autos could you run something like a trans cooler like trucks do so they can tow easier and prolong the life of the trans?

thought about that but any other ideas?
ive got a place that will make me 5 of them , but they have to have 4 more mounts
price shipped will be 400.00
i asked about makin more , but the amount of time to machine them will take to long to make more
if you guys are interested let me know
You're talking auto tranny mounts for $400?

-M


Remember....syringes go in the RED waste basket.

yeah
its 1 mount , but its the time its gonna take to make it