Hello,
My 2000 Cavy LS is throwing these codes:
P0753 1-2 Shift Solenoid Circuit Electrical
P0758 2-3 Shift Solenoid Circuit Electrical
P1860 TCC PWM Solenoid Circuit Electrical
Basically the car is stuck in 2nd, the check engine light is on as well as the traction off light.
I was told to check the ERLS fuse, and that is fine.
Also, if these selenoids have gone bad, does anyone know where they are so that I can replace them?

For those that look at this in the future, I took it to a mechanic and he said the problem was a "wire going to the transmisson". I'm assuming he ment the bundle of wires that plugs into the tranny on the front.

i had this happen to my car after i installed a B+M shiftplus on my car i assume i mangled the wired a bit so i went back removed the shiftplus and taped up the bare wire showing, i hit the wrong red wire the first time i tried to put it on anyways after i taped it it shifts and drives fine now but my engine light is still on, and traclight goesoff when i use the auto to go into first or secoind any ideas ?

hi there,
i just changed out the engine in my 99 2200 ohv (with a new 2200 ohv)
upon start up, the engine threw codes, and the MIL, ETS and brake lights came on.
the codes that show up are the same as yours:
P0753 1-2 Shift Solenoid Circuit Electrical
P0758 2-3 Shift Solenoid Circuit Electrical
P1860 TCC PWM Solenoid Circuit Electrical
i would appreciate knowing how you resolved the problems
i have been told that it is most likely a mis-alignment of the flexplate to the torque converter. i have since unbloted and re-aligned the flexplate/torque converter several times and each time i get the same codes.

update:
i went back and checked the ERLS fuse. it was blown. replaced it, but the engine is still throwing the same codes. i have moved the flexplate/torque alignment through each of the three possible positions and cleared the codes each time, only to have it reappear after reconnecting the battery and starting her up....
any info is greatly appreciated. i work on call, so no car means no work.

Ohh man.. my Cavie just threw these same 3 codes.. and theres a couple TSB's on the matter:
TSB No. : 030730036 NHTSA No. : 10004381 TSB Date: August 1, 2003 Date Added to File: December 4, 2003
Transmission slips in 4th gear, stuck in 2nd gear or ses/tcs light illuminated, diagnostic trouble codes (dtcs) p0753, p0758, p1860, c1223, c1224 or c1275 may be set.

TSB No. : 280102 NHTSA No. : 629726 TSB Date: January 28, 2002 Date Added to File: April 5, 2002
Information on diagnostic trouble codes p0753, p0758 and p1860.
Has anybody fixed this yet?? I hope I don't need to swap out my entire transmission..
When I had these codes I had a few wires that were cut.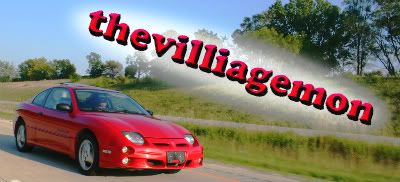 More detail please?? My poor car's sitting on jackstands in the driveway and my mechanic wants to swap my tranny out for $1600 :S

Here is the solution to whoever else comes searching for it!


"Some customers may comment on an SES/TCS tell-tale light illuminated, the transmission slipping in 4th gear, or the transmission stuck in second gear. DTCs P0753, P0758, P1860, C1223, C1224 or C1275 may be set.

There are 2 separate causes that may create the above conditions. Both should be examined when a vehicle is brought in for the above concern.
• Cause #1 is possible water intrusion at the transmission to front end vehicle harness. This harness located near the transmission breakout is protected by plastic split tube type conduit and electrical tape. In some cases, the split may be facing upward which will increase the tendency of the conduit to hold water. Eventually, the #107 splice to the transmission may become corroded and become non-conductive.
• Cause #2 can be quickly identified by a visual inspection under the vehicle at the passenger side of the rear axle. The Evaporative Emissions Canister Vent Solenoid retainer may have come loose allowing the associated wire harness to contact the rear axle. Abrasion of the wire against the rear axle may rub through the insulation creating a short."

Good luck!

I had the exact same codes and the 15 amp ERLS red fuse was blown which in my case was caused be a grounded out hot wire. I then disabled power to my cruise control by taking out the fuse problem solved.

Now going to go to wrecking yard and get replacement wiring harness and re-connect my cruise control.