So yesterday i was doing a burn out. No lift shifted into second at about 6300rpm. And it just popped out and made this horrid grinding sound.now i can put it in second and it goes into gear and i can even get it to move a cupple feet. But. Then itll jump out of gear and make that damn grinding noise. 1st is fine along with all my other gears. I know first shares the same shift fork as second. So im guessing i bent my fork? I would assume if my synchronizer was bad it wouldnt go into gear at all? So if i am correct on all of this, my plan is to buy a used saturn vue trans. Swap shift fork for 1st and 2nd. And swap over the final drive to the 4:41 over my 3:94. So my question to my fellow jbo members is this, first does it sound like it is a shift fork issue? Second will the vue stuff swap right in my case??Ive done nothing but research all morning and what i have read says i can do exactly what im wanting to do. It also leads me to think that i have a bent fork. And if everything does swap ill be installing a lsd insert at the same time. As well if my 2nd synchro seems worn ill just swap that as well. Im no transmission expert so thats why im asking for help guys and i really appreciate all givin!!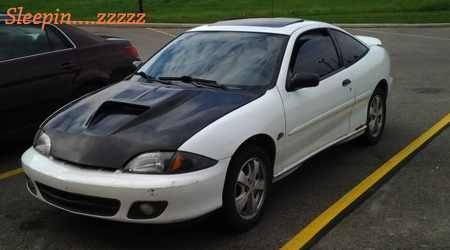 I Love My J ♡
I would say trashed synchronizer ring. Mine did that years ago and was replaced under warranty.

Currently #4 in Ecotec Forced Induction horsepower ratings. 505.8 WHP 414WTQ!!!
Currently 6th quickest Ecotec on the .org -12.453 @ 116.45 MPH!!!
Learn your lesson on no lift shifting a jbody? lol
"In Oldskool we trust"
At the end of the day, a replacement f23 isn't expensive or difficult to install. So it's not a horrible situation; and you found a reason to upgrade!




"A car just isn't a car without a little blood, sweat, and beers." -- Shadowfire

The vue final drive is going to make your gears SHORT... Id much prefer the factory final drive.
And I have no lift shifted a hundred times in my car at the strip... but there is a reason I am no trans number 4....

Quote:

but there is a reason I am no trans number 4....
Lol. I see no problem with this.
Regarding the 4.41 I agree. I wouldn't do it. The car is light enough. And there is always the option to use smaller tires to help the ratio out if you really need it.
Not to mention if it breaks you have to buy 2 more transmissions to replace one a second time.
But that's just me.
"A car just isn't a car without a little blood, sweat, and beers." -- Shadowfire
I downloaded a gear ratio calculator and it was dead on almost with my stock set up. off by 100 rpm, at 70 im running 2600 rpm in fifth, with the 4:41 it said I would be running 2900 rpm. im fine with that, 300-400 rpm shouldn't kill my millage too bad. plus I beat the death out of the car anyway so im not that worried about it. im keeping my fifth gear so that will help since mine is a .69 and the vue is a .81. with the .81 fifth of the vue I would be running around 3300 rpm at 70. screw that lol so that's why im keeping my fifth gear. I am going to take the diff and ring gear per say and then press the pinion gear off the output shaft. then im taking the whole counter shaft for the 2nd and 1st gear plus the 1st and 2nd synchronizer. im sure its not called a ring and pinion in our diffs but im not sure on the correct term at this time, so ill just call it that so it makes since what im talking about lol
I know the car is light as is, ive been doing some weight reduction the past few weeks little by little, but as short as it will make my gears I can shift this thing pretty damn fast and I would like the extra help to get it moving. if its too much I can always change it back to the 3:94. plus if I ever break anything again I can just use parts from a m86. unless I break the final drive then ill need the mg3 vue trans, witch I can use all the parts from the mg3, I just don't want to use the fifth gear to retain some highway friendliness.
as far as no lift shifting, screw it. it makes a big difference, so if I break @!#$ once a year then screw it. ill just stop no lift shifting on the street and be a little easier on it when im not in a "race" or at the track.
thanks guys for commenting guys!!! I just want the extra acceleration and pull from the 4:41! I want every little inch I can get. :-)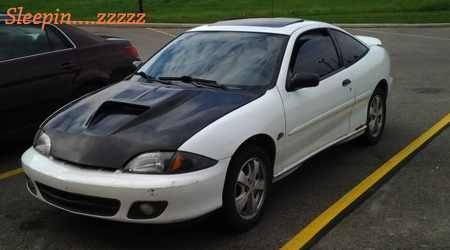 I Love My J ♡