So, after doing a little reading about the b&m short shifter being discontinued, what options are available now for short shifters?

I need an adultier adult.

Are people really that computer handicapped or is this just a case of super lazy?
CLICK HERE
It's a case of neither. More so a case of I did some research and am trying to avoid cheap ebay @!#$. Best to ask people whom know more than I do.

I need an adultier adult.

I have a fidanza in my car. Been there like 8 years without any issues. It didnt come with the solid bushings that mount the assembly to the car like the B&M did (I made a set though); otherwise its been problem free.

I chose it over the B&M when the B&M was still available because it was half the price. Thinking back, it was the right choice. The stock knob fits on it (it didnt come with a knob).

If you can find it, it was like $70 or so. Im sure there are others that work just as well.




"A car just isn't a car without a little blood, sweat, and beers." -- Shadowfire

Fidanza has no more. I was offered to buy the remaining 3 of them they had...and passed on the deal.
i got lucky recently and found a b&m on ebay but really, that's a diamond in the rough these days. basically, its ebay brands or nothing anymore, unfortunately. I have had both up close together. the only differences I could see was the b&m had a billet aluminum socket ball whereas the ebay one was steel. well that and the b&m was obviously a better machined product, and being made in the USA, id rather support them vs some Chinese knockoff. but.. in the end, both will get the job done. I have a fidanza in my car now, the previous owner installed it many years ago. still feels nice and strong to me. ill be putting the b&m in soon because im anal though lol.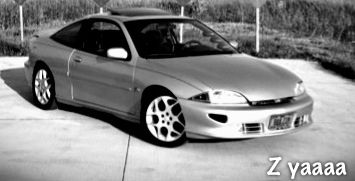 RIP silver car. You will be missed.
I have a "ebay junk" ralco rz shifter in my car and love it. shifts great, straight forward install, had zero issues with it. I would have no issue buying it again. only complaint is that when you screw knob down, ralco rz on the knob doesn't sit were I want it. but hey for 60 some bucks im tickled pink.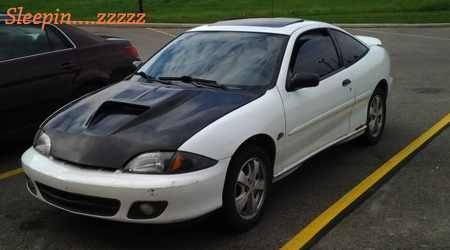 I Love My J ♡
To be honest, I did see that Ralco RZ and I was going to ask about that. There are no B&M shifters or Fidanza like Enforcer said, So that looked like the next best option. I appreciate the input guys, helps a fellow J-body owner out when looking for parts.

I need an adultier adult.

I have the Ralco RZ as well, and while i cannot comment on the other "ebay" shifters, this one appears to be a solid product. It has a nice weight to it, includes all parts needed for a worry-free install, and comes with a knob (unlike the Fidanza) all for $60. Just follow Wild Weasel's how-to and you will be more than satisfied.