When i am in 3rd or 4th just idling or just above 1 grand, the car jerks really bad. im thinking i need to bleed the clutch from when i pulled the trans. but im not sure. any ideas?

Idling or low throttle with the clutch pedal depressed or no? If you're just lugging it in a high gear with little to no throttle that's what it will do..
"In Oldskool we trust"
I mean it's not like I'm trying to go 30 in fifth gear. I'm not on the clutch at all. If I'm just going thruogh town in 4th at about 35 or 40. It just jerks really bad

My ld9 did that when my coil packs were going bad. Anything below 2,000 rps in high gears and 2500-3000 under hard acceleration. Then they ended up just going out.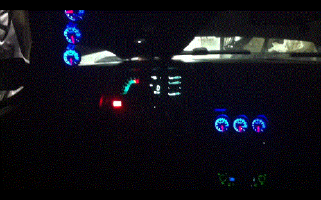 On the inside my car looks like a fighter jet.
I have an extra coil pack. Maybe I'll throw that in with some new plugs and see what happens. I've been wanting to get plugs anyway.