Posted this once, but i didnt get any results, so here it is again, in the transmission section...
My 99 Z24 with the LD9 makes an odd clutch noise. its some sort of..scraping noise(sounds more hydraulic on video). It only does it when you let out on the clutch in gear. then its as if something is slightly scraping against something only as you let the clutch out. once its all the way out, it sounds fine. it also makes the noise slliigghhttlyy when you let the clutch out about 2 inches, then it stops. anybody have something similar to this? also, where the 2 slave cylinder lines come out of the transmission, the 1 that has the bleeder valve on it feels loose because it moves back and forth easily...
Heres a
video
of me letting the clutch out 1/4 of the way over and over. Sorry it its kind of hard to hear.
I can get another video of it next time im at my moms, and show how the bleeder valve moves in and out.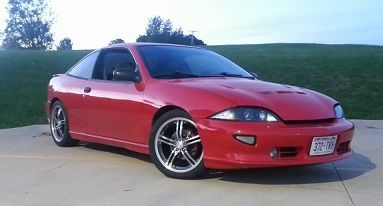 "If I'm not back in 5 minutes...just wait longer"
Did this car sit for awhile? The springs and fingers get rusty in the disc and pressure plate and make noise like that sometimes.
"In Oldskool we trust"
So I take it that you've been driving it and it hasn't gone away? I don't really see another option at this point but to tear it apart and see what you find. Once its apart you may as well just throw in a new kit, lol.
"In Oldskool we trust"
Once you get all that done give it a good Italian tune up and see if it gets any better. If not then you need to tear it apart.
"In Oldskool we trust"
here's a
Video
of it in 1st gear, and i am rocking the car back and forth....loose clutch bolts or flywheel bolts?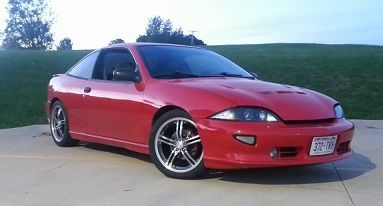 "If I'm not back in 5 minutes...just wait longer"
Well i'll be damned. Dropped the tranny the other day. Found my problem. Clutch disc was in backwards. Flywheel was gouged real good, and the tabs on the clutch disc that hold the springs in place were ground down slightly. Never am i letting someone work on my car without me present. Luckily i bought a whole new clutch kit and flywheel before i started tearing it apart. Threw it all back together, had a hard time bleeding it but thats another story... All in all, it shifts very nice now. Moral of the story, you CAN drive(a j-body anyways) with the clutch disc in backwards. I'll post pictures later.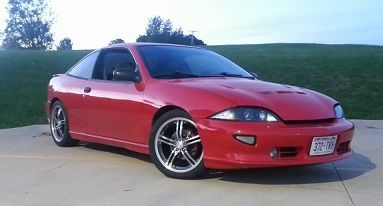 "If I'm not back in 5 minutes...just wait longer"
The clutch didn't look that bad. probably could have gotten away with turning the disc around. I put in an oem exedy replacement though. The 3 rivets scraped against the flywheel where you see the gouged circle, and the spring retainer tabs scraped against the flywheel bolts slightly(they were still re-usable).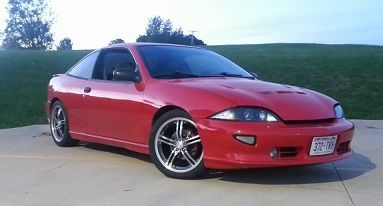 "If I'm not back in 5 minutes...just wait longer"
Wow... glad you got it squared away man.
"In Oldskool we trust"