So ive read many posts..even faqs and stickys. What I have is 97 2.2l auto car. I've reaplaced everything firewall forward with 98 2.2l engine and five speed...using 98 manual harness and computer.its all done in car ready to roll. Only problem is no start it sounds like it wants to start..has fuel and spark. Just will not start. Im thinking is electrical problem...but not sure. Any help would be awesome as this is a long-term goal almost complete. Thanks jbo members!

Are the injectors firing?
FU Tuning
Yes I know I have spark and fuel..just don't know what fuel pressure is. Gonna look into that. I really beleive its electronic problem. Dont know bout neutral safety switch though because it wants to start...but cant even start with fluid in tb.??? Thanks

Yes..ecu is 98 5speed.Everything firewall fotward is from 5 speed donor car.

Have you done a theftlock relearn?
FU Tuning
No I have not..how would I go about that?is that nessacery? Wouldn't it not have spark or fuel if that was the case?

Did you swap the cluster? If not, relearn is necessary. Here's a
Link
how to do it. Also, did both cars have either a digital or analog odometer? Correct me if i'm wrong, but im pretty sure the 1998-1/2+ have a 90-250 reading, while the 1998-1/2 and older use a 0-90 ohm reading for the fuel level sending unit. But i don't think that would matter for the car to start.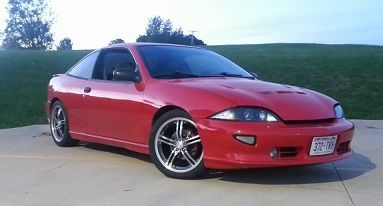 "If I'm not back in 5 minutes...just wait longer"
Both cars were analog clusters. Ok so tried steps in write up ,but do not know why my antitheft light doesn't flash like it states in instructions. Fyi all lights on cluster r on. Thanks for all input keep it coming. Idk why this is so hard,everything has been matched in year except inside car.thanks all.

Was the new engine running and in good condition before the swap?

Currently #4 in Ecotec Forced Induction horsepower ratings. 505.8 WHP 414WTQ!!!
Currently 6th quickest Ecotec on the .org -12.453 @ 116.45 MPH!!!
Engine is brand spanking new. Not even broke in. 5 speed donor car ran also