[url=http://www.transtar1.com/default.asp]TranStar Industries is a manufacturer and wholesaler of transmission parts. You can download the catalogs in PDF format for you own use.
Download: TranStar Ind. GM TH125(C) / 3T40 Catalog
Download: TranStar Ind. GM 4T40E & 4T45E Catalog
I have yet to call them, but they have distribution warehouses all across the US. Use their web site to find more information on the parts you want or need.
Download: TranStar / Recon Torque Converter Catalog
Pages 23-25 list the info on the transmissions and torque converters used.
Both the 3 & 4 speeds use the same design TC and will interchange
. 4T40Es should use one with a woven carbon clutch, while the TH125C/3T40s can use the paper (GM73), low carbon (GM73C) or woven carbon (GM73CW) clutches, the later is the most desired. The GM73/C/CW are all in the 2300-2900 rpm stall range. Most on here would want the highest stall speed possible, which is 2795 rpm. Look for the first two letters FA in the two to four letter / number code. F is for FWD, A is for 2795 rpm stall speed. There is also FK, which is a 2760 rpm stall speed converter.
Note: The letter coding is the same as far as the two to four digit TC codes as the DACCO listed above, but Recon breaks the stall speeds and clutch type down by the GM prefix codes. DACCO uses the B21 codes, look for the four digits as listed above for the designed trans type, stall speed, clutch type and bolt circle.
STICKY!!!!!!!! madjack you are the man ive learned alot from you and keep on learning keep the knowledge train rolling lol.
Doesn't anyone make a Torque-sensing LSD for these trans-axles?


Go beyond the "bolt-on".

just a bump to keep this tread close to the top LOL

Torq455 wrote:

http://www.engineered.net/eplsd.htm
I have a brand new, never used, one for a TH125C I would sell for cheaper than you can get from them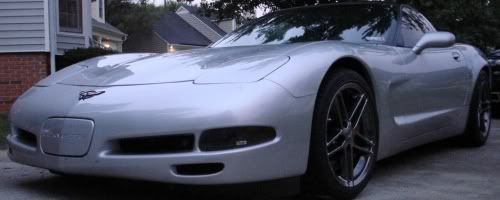 Does anybody still have this info? Trying to figure out what i have and then look for better gears.