Is the bottom carpet piece on Sunfire door panels removable?
no, not really, i tried and its just a thin peice of carpet glued there, i tore mine all to @!#$ on my 96 sunfire, so i decided not to try it on my 98

Yes, they are removable. You have to heat up the plastic tabs (I used a heat gun) and it comes apart easy. When you are ready to reassemble, just reinsert in original position reheat the tabs and they will hold it in place.
FOR SALE
maybe the door panels are different on some sunfires? my 96 or 98 doesnt have those tabs you described

I actually have a Cavalier so OP post up a picture of the back of the panels you are talking about to see if I even gave some decent advice. I know Cav's have the tabs.
FOR SALE
I mean the bottom piece by the speaker pod. But Ill post a pic when I have time.
my '96 sunfire is glued..it's a pain but it can come off..working on mine today...the top by the window has tabs but the inside dew wipe stip--or whatever it's called, the rubber thin along the window is held by staples and a pain in the butt to remove...my entire door is stripped all except that carpet piece where the window crank is....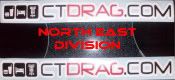 2003 Cavalier
Stock 2.2 Liter, 5 speed
" Leave the rice to Uncle Ben's and the wings to KFC..
Go clean or go home. "
okay the entire bottom piece is plastic welded on and you can remove it, but it requires some work because in the middle the panel kind of overlaps on you making it hard to get to some of the tabs, but it can be done. the speakers grill cover also comes off, its just held on with the cheap nuts on the backside of the door panel. and the carpet piece is just carpet glued onto the plastic panel
http://www.flickr.com/photos/sndsgood/
https://www.facebook.com/#!/Square1Photography
Have you seen my panels little buddy?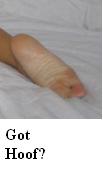 Your car may do 13 sec @ 103 mph, but my car does 146db @ 35 hz.
Yes I have Jeffrey. Im kicking around some door pods in that area for the new speakers. I guess Ill just be doing it so the speaker grill hole is where the pod goes into the door.