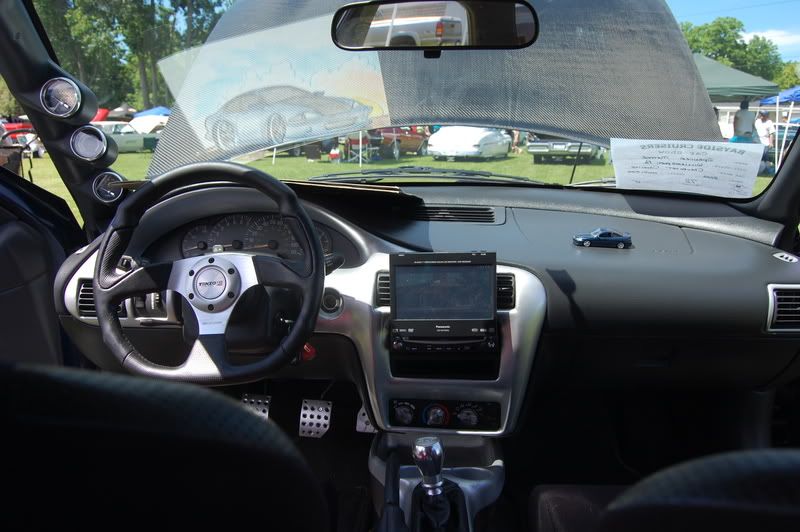 actually it is the same. cavalier modifiers which came in quite a few different colors. Some where people even customized them to match their own car, like myself.
I'm thinking about swapping my steering wheel out for an aftermarket one, however is there a way to retain the factory controls for the horn still?




You could run the wires for the horn to a dash or steering wheel mounted push-switch (Kind of like the push button for the trunk on my 03)
I would recommend you do so on the dash somewhere, as wires will become a hassle as you turn the wheel, unless you find some way to run the wires inside it or under the grip on the wheel, but honestly why go through all that trouble to have an ugly button hanging off your steer-ring somewhere...
=YUCK
=Flush and Beautiful
Of course this is all just my opinion.
--------------------------My Garage History--------------------------
95 Ford Probe SE (5-Spd) (Junked)
96 Saturn SW2 (Auto) (Til I Rolled it)
97 Dodge Avenger v6 (Auto) <3 (Til a senior citizen T-Boned it.)
08 Kawasaki Ninja 250 (6-Speed) (Sold)
82 Yamaha Maxim 400 (5-Speed) (Sold)
95 Chevy Cavalier 2.2 Coupe (5-Spd) (Traded it for current car)
---Currently Owned---
11 Yamaha V-Star 650 Custom (5-Speed)
03 Chevy Cavalier LS Sport Coupe 2.2 Ecotec (5-Spd)
gotta be more aftermarket steering wheels than this on the forum. Lets see some more!
They are cheap enough and seem easy enough to swap..so Id be surprised if there werent more.

still no solution for the big ugly square plastic column cover? (03-05)


04 Cav. 2dr. 5spd. My DD. 'Nuff said.

They make hubs that allow the 03-5 people to use an aftermarket wheel.

yeah but im talking about that ugly square thing...doesnt the hub only go between that and the wheel?


04 Cav. 2dr. 5spd. My DD. 'Nuff said.