Before i found out the part of the dash near the window on the cavvy is part of the whole dash i was looking at a sunfire and it seemed as tho theres is not. If that is the case is a dash swap from a sunfire waaaay too much work and or impossible?Would it have to be like 2k+ to 2k+ or 95(6?)-99 into a 95(6?)-99 due to BCM etc?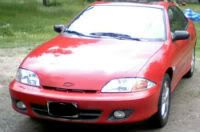 Mkay so via *search* i did get most of the answers i think...but im wondering what might be involved in putting a 97 GT interior into a 2k Z24 (only got thru 3 of 15 pages on dash swap heh) curious as to the console more specifically the Ebrake and shifter, and does the BCM/no BCM make it somehow impossible without rewiring everything i mean is it just that there isnt a place to mount it? Im pretty sure it'd be more than im gunna want to do but just to be sure) and will be looking for a 2k+ fire.
Only asking cuz i picked up the fire cheap enuff for the motor but really like the interior...the dark grey headliner is sooo gunna be in mine tomorrow sunroof,same domelight and everything. Really want the console to fit too but have doubts.And if the dash itself is too much i can prolly cry over no radio controls on my steering wheel(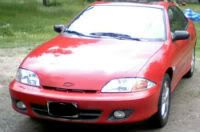 ...yea i shoulda just read the other 12 pages
next time im gunna start with the last page on a search lol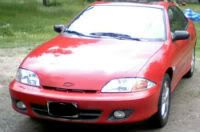 It's not to bad to swap them out. If you go sunfire you will need the door panels as well. I would also take out the metal support bracket also.
yea dont seem to bad from reading it all but just sucks that 90 pct of the pics were no longer good in most posts but im still thinking about it at the moment...will prolly strip every last part and piece i can off the car and just take pics of it all lol..but was also wondering about possibly just the steering wheel/column and all if need be and the stereo, could that all be put in on there own?..where the 97 fire doesnt have bcm is the stereo controls linked directly to the radio?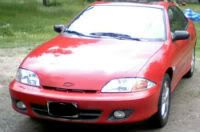 I still have a bunch of pictures from when I did my dash swap. If you'd like to see them just PM me.

As for the stereo, I'm not 100% sure but I don't think they're interchangeable without an adapter... or not interchangeable at all. *shurgs*






2001 Cav Sedan LS - Work In Progress - Sunalier Status

They're not interchangeable
Find a 2000--02 Sunfire, they have the same upper dash, frame and door panels, but the lower dash fits the 2000+ gauges and you wont have to change your radio or center console
First 6-speed in a 3rd Gen
I Want to change console regardless..cuz like the guy who put the cig lighter next to the key like that should be well...not treated nicely...if you mean just the factory stereo with EQ and steering wheel controls...well that stinks but as long as a full dash swap is possible im guessing that part may not work with the 2k radio going thru the bcm im guessing for the door chimes and such that i no longer have due to aftermarket stereo put in before i got the car , woulda been a nice touch on the cav as well...was it an option at all? Noticed the stereo actually says Pontiac on it..... i do realize thru reading the 15 or so pages on *search* there is some cluster fitment issues from the pre2k one but think i also saw where it is work aroundable with a dremel but the pics were broke/gone .Door panels is no big deal...kinda like the lack of pocket space in them .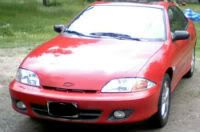 Don't know if your still looking to swap your dash to sunfire but if you are I got some nice pics of my old white Cav swapped to a 04 sunfire. Just text me if you wanna see em, 210-562-0119

If you decide to go the rout of switching to the Sunfire, I am currently doing it and can take any pictures needed. Picked up my entire dash and 1 door panel for $70 at the junkyard.