I can find roll cages for 3rd gen cavaliers, does the same style cage work in a sunfire?

Probably, everything is the same but the rear quarter windows.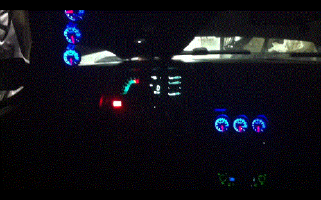 On the inside my car looks like a fighter jet.
if you are looking at an autopower roll bar, i have seen it mounted in a sunfire and can assure you it will fit. their full bolt in cage may be another story as the dashes are shaped differently between the two and I personally have never seen a j-body running their bolt in cage. I'm not sure how much clearance they allow for the dash.
That being said, if you are serious about caging the car, I would look into having a shop build a custom cage for your car. you'll get better fit and more protection out of a welded in cage.
i suggest people start using
Google Shopper.
most of the time i see people saying they cant find something. then i search it on there and find it right away.
http://www.jegs.com/i/Jegster/550/949403K/10002/-1?CAWELAID=1710664358
http://www.jegs.com/i/Jegster/550/949401K/10002/-1?CAWELAID=1710664357
http://www.jegs.com/i/Jegster/550/949405K/10002/-1?CAWELAID=1710664360
and if you wanna go crazy
http://www.jegs.com/i/Jegster/550/949405K1/10002/-1?CAWELAID=1710612669
That's funny... The op said he could find cavalier cage kits all day long. He asked about fitment in a sunfire
Akira Legacy wrote:

What about a 4-door 99 ? it all looks like 2-doors roll cages.
autopower has a listing for both roll bars and cage kits for the sedan j-body.