I pulled my damaged headliner down and have finished repairing it. On monday i am picking up the last of the supplies to finish it. I was wondering what is the best type of glue to adhere the fabric to the headliner. P.s. The headliner is styrofoam coated in plastic (84 skyhawk).

I would use 3M Vinyl Roof Adhesive. It tacks up great and won't soften up if the car gets hot in the sun.
I've used it for wrapping interior pieces like arm rests, pillars, etc., and it's always done very well. Just make sure you follow the directions and let it tack the proper amount of time.
Super 77 would be another decent choice, but I've always gone with the vinyl roof stuff.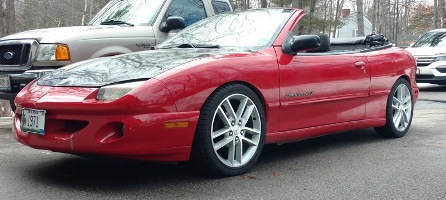 Thanks, i was originally gonna use rubber cement, but i wanted to get some input before i go ahead with it.