so i just realized that on these cars the ac turns on when the car is in front window defrost...any way to bypass it? i dont like it one bit my car works 10x harder with the a/c on...

also i would like to add that the A/C still works fine...i DO NOT wish to bypass it with a non A/C belt or bypass pulley....would removing the fuse for a/c stop the compressor from kicking in when in defrost mode? also would it damage the compressor or would it be just like running normal heat so no issues would incur?

Just stick a spst switch in series with the AC clutch.
You can turn it off whenever you want.

The reason it goes on is to prevent the freon from freezing in the ac compressor, keeps the compressor oiled, warms the car up faster since there is more load and higher rpm, also pulls moister out of the car and keeps the windshield from fogging up. You could also just pull the ac clutch fuse or relay.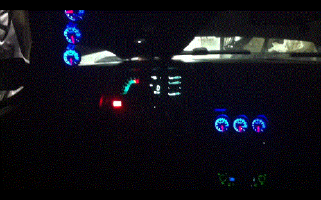 On the inside my car looks like a fighter jet.
im shur it was designed to work that way in calafornia winters yes but up here in canada where it gets to -30 to -35 normally i dont think having the A/C work on first start up is a good thing...alot of stress on that poor compressor specially when the oil is going to be as thick as honey. Not to mention it boggs down the engine to hell. Plus i really dont think it would be doing anything at thouse temps.

Was talking to the journeymen at work and they all seemed to tell me to just unplug the low pressure switch...if its easy to get to. otherwise ill just pull the clutch relay...

Rob is 100% correct. It was designed to exactly like he said. It helps protect the compressor during winter months. I feel sure even northern temperatures were taken into account by the engineers that designed the system, so it is safe for it run. I'd leave it alone, for longevity.