OK so I have a 96 Z and I wanna install a double din head unit. But I know mine take only 1.5 din. My question what years took a double din and can i mount the stereo bezel in my 96 or do I have to swap the whole dash?
You need to swap the dash, because the 00+ Cavaliers that take the double din swapped location of the radio and HVAC panels.
Attachments

00-05 Cavalier Dash.jpg (152k)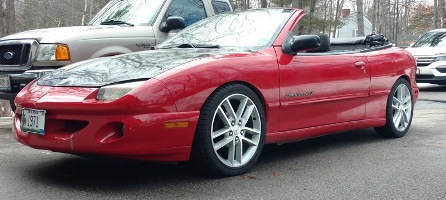 Another option would be to get one of the fold out touch screen single din head units, not as effective because they take time to unfold but it might be better than trying to swap the whole dash.
Men. Never been a fan of the slide out screens. Just seem kinda cheap to me. Lol
Lmao! I meant meh not men. Lol